Despite a broad economic slowdown, manufacturing in China is transitioning to an innovation-driven model. The China's Metal Injection Molding industry has grown rapidly with the demand for high-performance products; currently, over four hundred Chinese MIM companies are active, producing a range of small, complex parts. New production equipment is also constantly emerging and a number of research institutions have invested in this field, further promoting the development of the industry.
Current MIM parts sales in China are valued at an estimated 7 billion RMB (USD 1 billion), accounting for approximately 40% of MIM parts sales worldwide. Among the MIM parts sold in Chiha, the consumer electronics sector, which includes smartphones, wearables, laptops and cameras, accounts for the largest proportion of production – approximately 80%.
Other applications for MIM parts in China are in the automotive, power tools, communications, firearms and medical device industries.
In recent years, the market for consumer electronics has continued to expand, in part thanks to a growth in domestic consumption. The transfer of foreign manufacturers to China has also played a major role.
The number of mobile phone shipments in China in 2019 reached approximately 389 million, thereby maintaining high production levels.
Simultaneously, the market for thinner and lighter consumer electronics products, such as smartphones and wearable devices, continues to evolve. The core components of such products are becoming ever more complex and offer an important potential market for the MIM industry with a diverse range of opportunities.
Smartphones are now being developed with multi-lens modules which integrate lenses, sensors, an LED flash as well as other components firmly and securely.
With the camera bracket being produced by MIM, this again brings opportunities and innovations to the MIM industry. The use of multi-camera lenses implies that more geometrically complicated camera brackets will be needed, with higher requirements for wall thickness, flatness and contour (Fig. 1). The MIM process has unique advantages in processing near-net shaped parts with complex geometric shapes, uniform structure and excellent performance. In terms of materials, the use of high-nitrogen, non-magnetic, nickel-free stainless steel brings good biocompatibility as well as desirable non-magnetic properties, high strength and good corrosion resistance.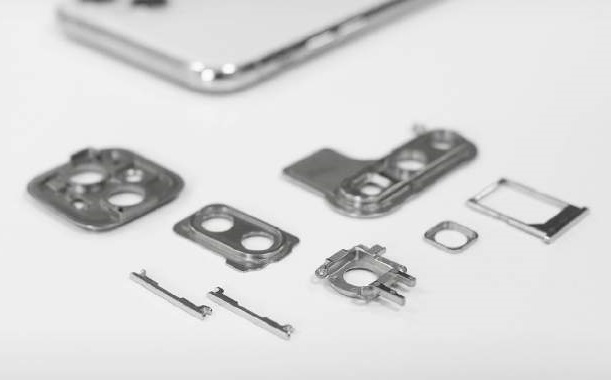 A new generation of smartphones with folding screens is currently being developed, again offering new opportunities for the MIM industry. To enable the foldable design, the hinge in middle core needs to be lightweight, flexible, thin and reliable.
Whist this has high tolerance and strength requirements, its complexity and size fall within the optimum size range for MIM production. MIM, of course, also has the advantage of high manufacturing efficiency, low cost, excellent batch to batch repeatability and high quality.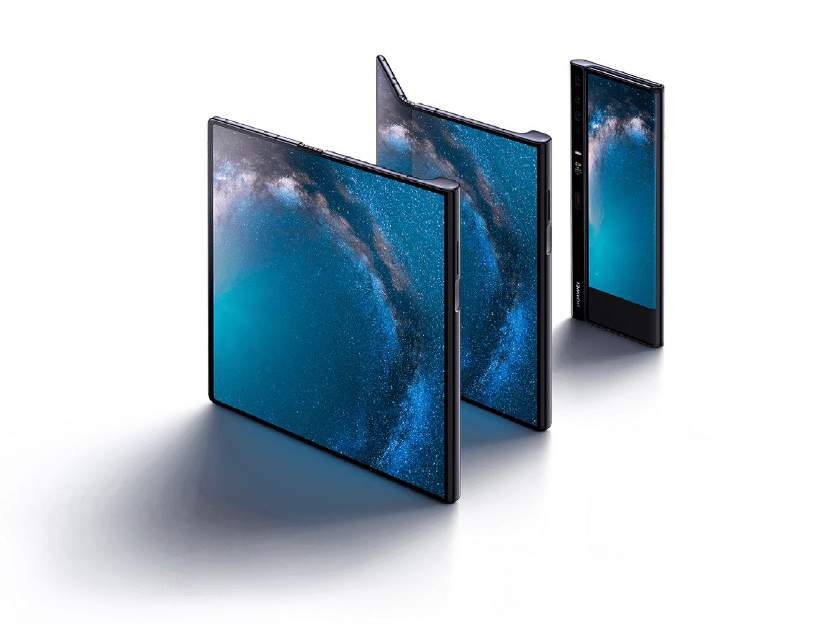 The MIM process is also used in the smartphone sector to manufacture high-precision micro gears,shafts, guide rails and other components such as the smartphone camera lifting device as shown in Fig. 3. This high-precision assembly of MIM parts has to be extremely wear- and fatigue-resistant in an application in which a small defect will lead to device failure. The i-bar of the connecting rod is processed solely by MIM, with no machining required after sintering. The design of the device is very complex and conventional processes simply could not produce such assemblies in the required volumes. Through MIM processing, the gear can be formed in one step and meets the necessary mechanical and physical properties required. The system has been proven on smartphones manufactured by major Chinese brands OPPO and Vivo, with Vivo performing 50,000 lifting cycles and OPPO performing 300,000 sliding durability verification tests for its Find X device.