Metal Injection Molding (MIM) is a very recently developed process, compared to forging or casting technique.
The first studies about PIM (powder injection molding) are made in the USA and dates back to the 1920s. As the idea to plastify powdered raw materials with the help of thermoplastic additives and subsequently use injection molding to form complex components was first developed for ceramic components, they refer specially to CIM (ceramic injection molding). Afterwards, during Second World War, the results of these studies are applied to metal powders (Fe-Ni) and the first metal injection molded parts are manufactured.
Starting from the 1950s also in Russia has been developed a similar process, but only with ceramic powders. Become an industrial process, since 1970 Metal Injection Molding (MIM) found in the United States more and more applications in those fields where complex shaped and high properties components are required, this process was developed to allow the processing of metal powders by Raymond Wiech in the US, widely considered the inventor of the Metal Injection Molding process. The process spreads rapidly in Japan, and finally in Europe and China too.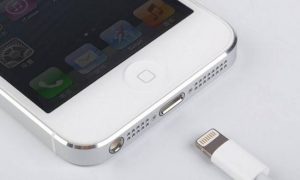 The Metal Injection Molding technology was introduced to Chinese circle by Professor Huang Kunxiang who is retired from Taiwan University. He committed to this work from the powder metallurgy laboratory of RPI's German professor (Prof.RM German- PM LAB.) in 1985. And finally in 2008, the US Apple computer Inc. began to notice the fifth-generation of metal processing technology, after using MIM parts to replace the traditional die casting parts as Apple's mobile phone and notebook internal and external parts in 2011, MIM industry shows explosive growth in the past five years (2011 to 2015), including market applications, products, MIM equipment, MIM parts manufacturers, as well as the MIM parts processing plant, promotes strong vitality to the industry.