FineMIM adds Titanium Metal Injection Molding (TiMIM) capabilities to its MIM portfolio of materials that include stainless steels, alloys and ceramics in China.
Titanium (Ti) is a high-density strength, highly pliant, highly corrosive-resistant material, which in recent years is seeing ever-growing demand. On the downside, titanium is a difficult material to process and also an expensive one. We have applied the fruits of our 10-year track record in metal injection molding (MIM) technology in the development of TiMIM sintering products.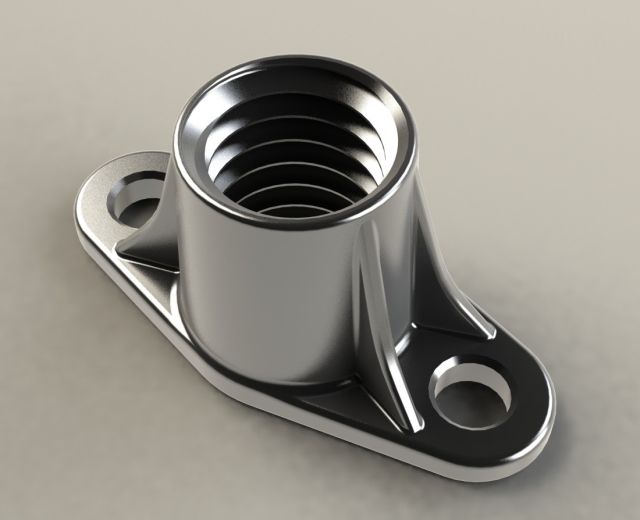 Titanium MIM involves mixing powdered Titanium metal with a binder material to compose a feedstock capable of being handled by injection molding equipment. Metal injection molding allows complex Titanium parts to be shaped with precision in a single operation and in high volume as compared to traditional Titanium machined metal components.
Adding Titanium MIM capabilities opens a new, wider range of component applications for FineMIM, where strength-to-weight ratio parts are desired. It is often accomplished with superior features using Titanium compared to other strong but much heavier metals like steels.
Titanium MIM part features can include undercuts, varying wall thickness up to .125" or 3mm. Titanium MIM parts also accept many surface finishes including anodizing and electro polishing and can be finish machined if necessary.
Titanium Metal Injection Molding often is a more effective process to achieve precision parts while eliminating machining. That's because Titanium MIM parts are precise, net shaped parts that are produced faster and usually require no secondary operations. But not all parts qualify for this highly cost-effective, alternative solution.
For more information on Titanium MIM parts, please go to http://www.finemim.com/titanium-metal-injection-molding .