The Japan's Metal Injection Molding (MIM) industry has seen a decrease in output for 2020, reporting total sales of JPY 10.22 billion ($90 million), a 6.8% drop from the previous year. The Japan Powder Metallurgy Association (JPMA) collected data through questionnaires from nineteen Japan-based companies involved in MIM production.
It is stated that the drop can mainly be attributed to the COVID-19 pandemic, adding that sales of medical and aerospace parts, the main users of MIM technology in the region, accounted for a 10% decrease. However, sales of MIM components in the Information Equipment category were reported to have increased more than 20% due to the demand for semiconductor components.
The JPMA forecasts that 2021 will see sales increase to the same level reported in 2018, boosted by a recovery following the pandemic.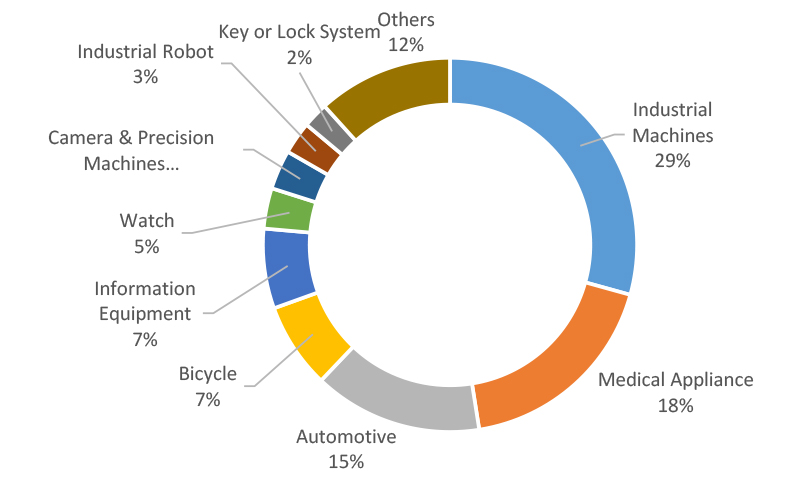 The report also identified the main markets for MIM in Japan, with the largest market remaining the industrial machine parts sector. This accounted for 29.3% of production (previous year: 26.5%), medical appliance parts accounted for 18.2% of production (previous year: 19.2%) and automotive parts accounted for 14.6% of production (previous year: 16.2%). The total percentage of these MIM markets was 62.1%.
The JPMA added that it is seeing a trend for some low-cost MIM parts being imported from developing countries, with the higher-quality parts being supplied by domestic manufacturers.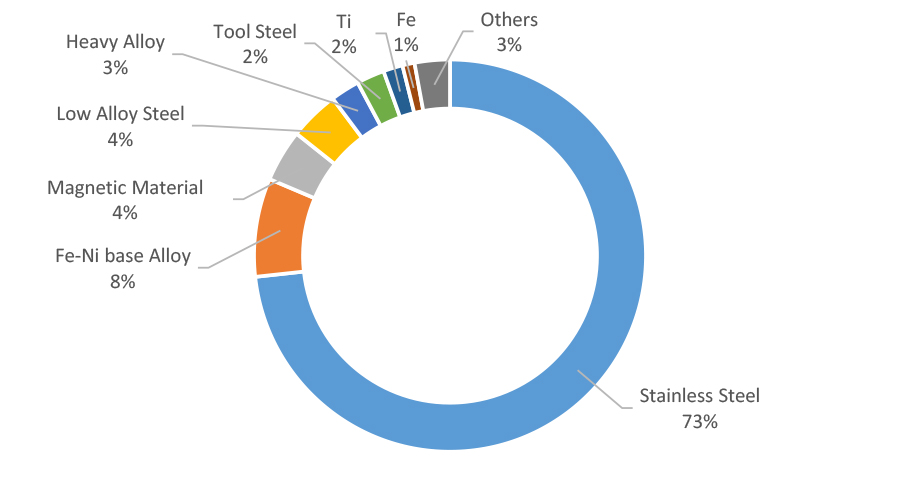 Stainless steel remained the most widely used material in Japan's MIM industry in 2020, accounting for 73.2% of production (previous year: 74.8%). Together, stainless steels, Fe-Ni materials, low-alloy steels and magnetic materials accounted for over 89% of production. Magnetic material saw an increase after two years of continuous decrease.
Titanium continued to fluctuate in Metal Injection Molding industry, with the majority of demand coming from the medical device sector. The JPMA believes that the use of stainless steel will continue to dominate the market, being suited to a wide range of applications.