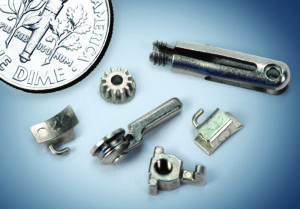 The work done by contracting manufacturing organisations (CMOs) has become the lifeblood of the medical device industry. Over a period of two decades, medical OEMs have effectively transitioned from a situation where many of their production requirements could be kept in-house at low cost to outsourcing much of their product development and manufacturing needs to smaller, more specialised engineering firms as the cost and complexity of medical devices has risen.
Although initially cautious – medical OEMs were often unsure to begin with as to the competence of the companies, they were trusting to manufacture key components of their designs – by 2011 the global outsourcing market stood at $36.9 billion. The model offers obvious advantages. The time in which it takes to get a product to market is substantially reduced and outsourcing some of these verticals would, in theory, permit OEMs to shift resources to more pressing concerns within the business.
One key example in this regard has been the rise of metal injection molding (MIM). A method whereby biocompatible components can be manufactured at a lower cost than if the products are conventionally machined – in some cases, for a tenth of the price – MIM is also a manufacturing capability that is almost impossible to replicate in-house for most OEMs. This is partly down to the relatively high start-up costs associated with the process, with capital expenditure sometimes exceeding $5 million before production has even commenced. Nevertheless, MIM is being increasingly adopted by OEMs to manufacture robotic arms, biopsy jaws, saw guides and bone drills. By driving these kinds of efficiencies, medical device manufactures are in a better position than ever before to take advantage of a burgeoning demand for their products.